Once again, the VeloRaptors kicked-off our support of the BORP Revolution ride with our annual BikeWash and Barbeque in June.  The event was held at Randy's and Christina's home and put on by your team chefs of Randy, Steve Blair, and Steve Goldenberg.  The bike wash team included Dennis Cathey, Kevin McTighe, Greg Thomas, and Randy.  Once again, the side dishes and desserts everyone brought made the event a smorgasbord enjoyed by all.
On Saturday September 26th, the VeloRaptors were well represented in the BORP (Bay Area Outreach Recreation Program) 2015 Revolution ride.  Members of our team participated in the 65, 45, and 25 mile rides. Our riders included: Steve Goldenberg, Steve Blair, Randy Mellin, Fred Morse, Barbara and Larry DiCostanzo Charlie Klinedinst, Tom Willging, Kathy Tate, and three VeloRaptors BORP Adaptive cyclists: Jorge Alvarado, Beth Smith, and Kate Woodford.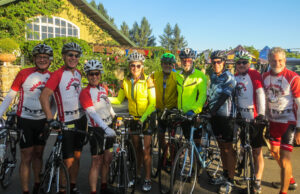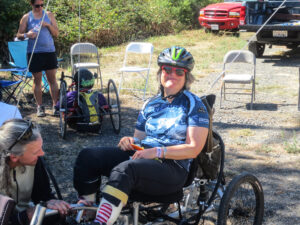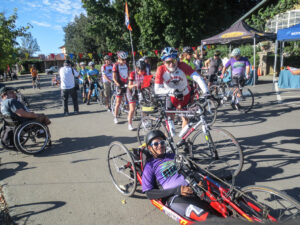 The ride explores the scenic Sonoma wine country around Healdsburg.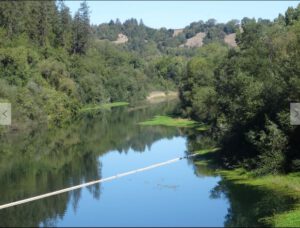 Through your generosity, and the family/friends of our riders, we raised a record $14,874.  Overall, the BORP Revolution ride raised just over $200,000 this year, which makes this annual Revolution ride the largest BORP fund raising activity by far.  These funds are greatly needed for BORP to continue providing their many worthwhile programs for disabled children and adults. To read a short summary of the BORP ride and see a few pictures, please visit www.borp.org.
I am also sharing the link of the video I produced with my friend Ryan last year showcasing the BORP 2014 Ride.
https://youtu.be/Np4z53Rwbgo.
So, from your BORP 2015 VeloRaptors team, a hearty thanks for your support and for your contributions to BORP.  Everyone's SUPPORT is important!
Randy