Tuesday, May 2, 6 VeloRaptors took the fabulous ride on the Bay Bridge bike path out to the opening ceremony for the Vista Point rest stop on Yerba Buena Island.
At the start of the trip we got a look at the newly renovated 'event center' (a converted maintenance bldg)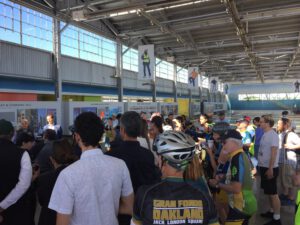 and then were treated to a nice lunch at Vista Point – after a few speeches.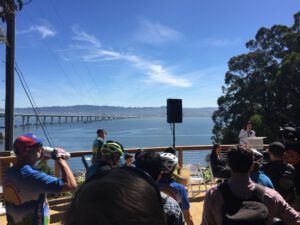 We even got a picture with Mayor Schaff!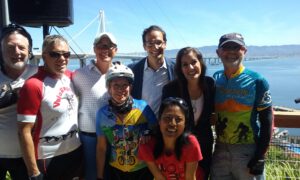 Overall, this rest-stop is a great addition to the trail, complete with rest rooms and a water station!