From Rob:
Hi Everyone –
I hope you are getting in enough cycling to work off all the extra calories that we ingested at the party Saturday night!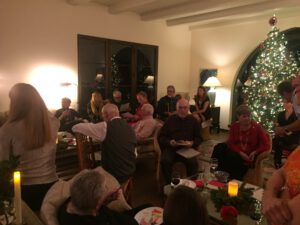 For those who couldn't make the party, we celebrated 20 years of the Veloraptors, and took some time to thank the people who have made it possible.
Click this link to see a list of people that have made the club what it is today:
 In the spoken remarks, Rob forgot to mention a few things, that are important to highlight including:
1. Tom Willging's work with Bike East Bay:  Tom devotes a lot of time to making Oakland a better and safer place to cycle.  He updates us on important bike infrastructure projects and ways we can support cycling.   Tom especially wants everyone to know that all cyclists are STRONGLY ENCOURAGED TO JOIN AND SUPPORT BIKE EAST BAY.
2. Big Sur Trip – May 13-16 – 4 days of cycling:  When talking about our wonderful cycling trips, I forgot to mention that there is one coming up in May!  This will be a chance to spend a long weekend  cycling the Big Sur area without having to plan or do a thing other than show up.  Black Sheep Adventures will be running the trip, which we hope to fill with people from our club.  Many of us have travelled with them before and they always arrange a fantastic trip.
3. Paul Lattierri: I forgot to mention the enormous amount of time and effort that Paul has spend collecting and curating photograph.  Many of you have spent time looking at the beautiful slide shows of Veloraptor rides that he has created.
4. A special thanks to all the important people who I've still forgotten to mention!
Happy Cycling!